Requesting a screening is simple in pod. From the left-hand menu, you can select Request Services, and then New Request.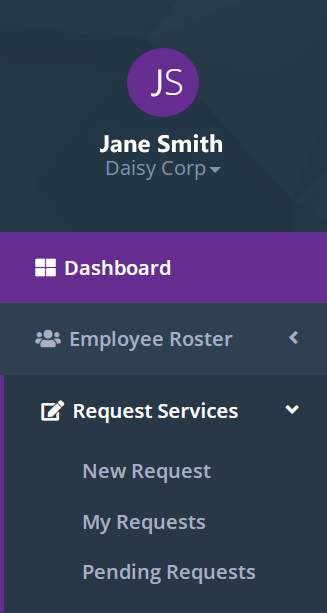 This will take you to the New Service Request Page. From this page you can request any exam or health screening, anywhere in the U.S. On this page you can enter the service information, which protocol is needed, and any additional services as needed.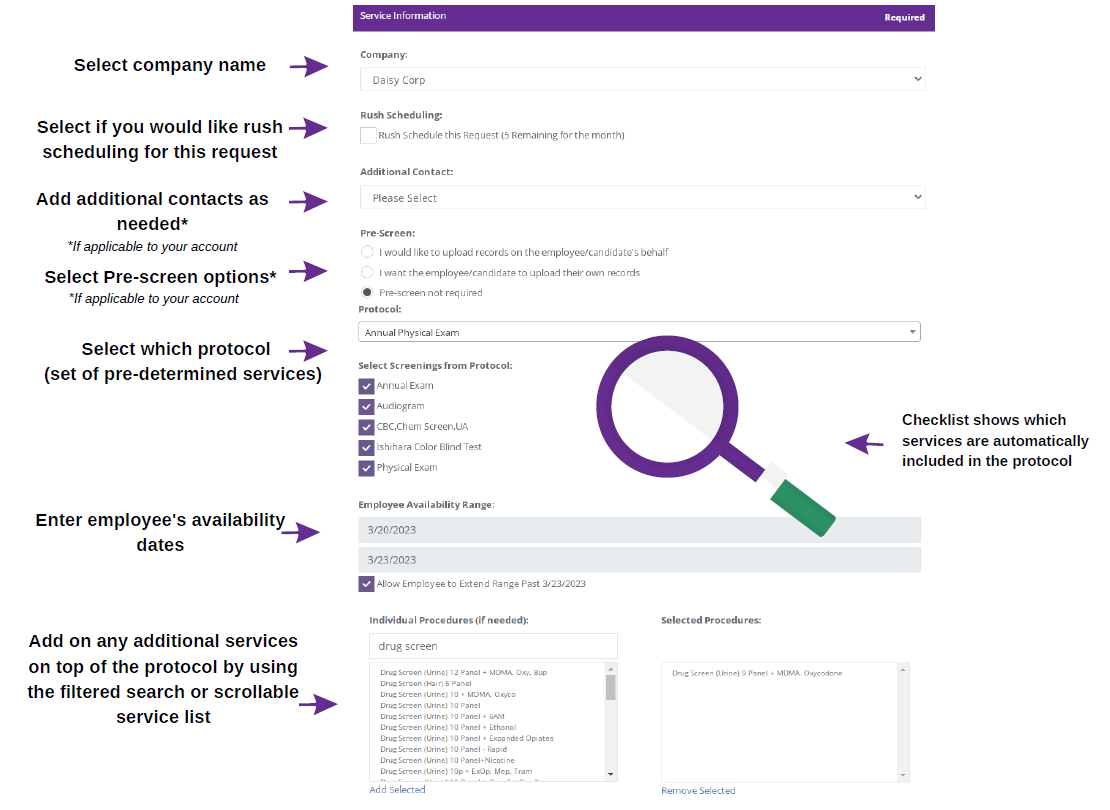 Once you have completed your Service Request, you will receive a Request Confirmation to your email address with all of the Service Details.